Top Wenatchee Restaurants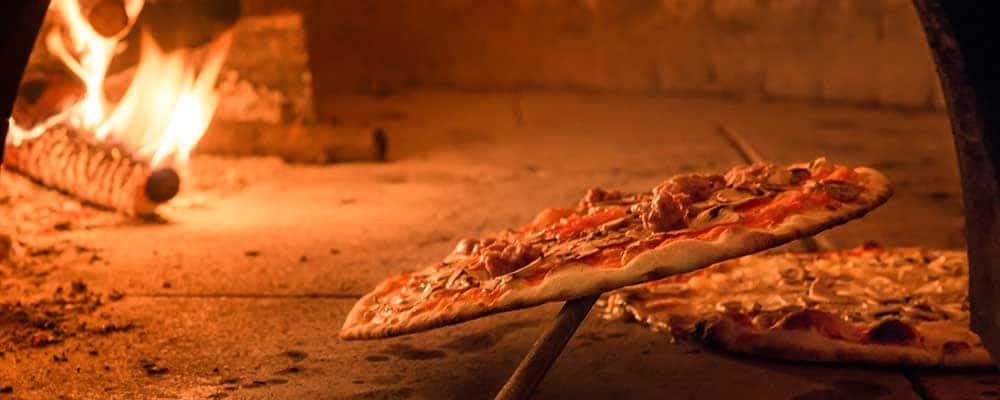 From delicious international cuisine to neighborhood grills and hip new American cuisine, you'll find plenty of great restaurants in Wenatchee WA! Make the trip from Moses Lake or Ellensburg to any of these outstanding eateries- brought to you by the team at Town Chrysler Jeep Dodge Ram in Wenatchee. Let us be your guide to fun things to do in Wenatchee!
McGlinn's Public House
This industrial-chic restaurant serves up delicious wood-fired pizza, burgers, and bar food and has an incredible menu of local craft beers on tap at all times.
Location:
111 Orondo Avenue
Wenatchee, WA
The Wild Huckleberry
The original Wild Huckleberry restaurant is in the heart of downtown Wenatchee, and it's undoubtedly one of the best places to grab breakfast, brunch, and lunch in the area. Enjoy everything from traditional American breakfast items to chicken fried steak, burgers, and salads at this laid back family restaurant.
Location:
302 S. Mission Street
Wenatchee, WA
La Fuente
If you're looking for some of the best authentic Mexican food in a relaxed, family-friendly spot, La Fuente is your spot. Come for an incredible menu of traditional Mexican dishes and some killer margaritas.
Location:
816 S. Mission Street
Wenatchee, WA
Visconti's Italian Restaurant
Enjoy delicious Northern Italian cuisine in a traditional Italian restaurant with a Tuscan vibe. Wood-fired pizzas and delicious pastas are paired with an incredible wine selection.
Location:
1737 N. Wenatchee Avenue
Wenatchee, WA
Sumo Japanese Steakhouse & Sushi Restaurant
Looking for a spot to enjoy delicious Japanese cuisine served up and grilled right in front of you by a trained hibachi chef? Sumo has what you're looking for, along with an incredible menu of fresh sushi.
Location:
1210 N. Wenatchee Avenue
Wenatchee, WA
Find More Fun Things Going on Near Yakima!
Follow Town Chrysler Jeep Dodge Ram for more fun culture and activities near Yakima or to find the best restaurants in Ephrata, and count on us for useful tips like how to determine good used car mileage. Our dealership is located at 1001 N Miller in Wenatchee, WA, and you can reach us online today.
---
More from Town Chrysler Jeep Dodge Ram
From delicious international cuisine to neighborhood grills and hip new American cuisine, you'll find plenty of great restaurants in Wenatchee WA! Make the trip from Moses Lake or Ellensburg to any of these outstanding eateries- brought to you by the team at Town Chrysler Jeep Dodge Ram in Wenatchee. Let us be your guide to fun things to do in…

Here are the main differences between FWD vs. RWD. Front-wheel drive (FWD) uses the front wheels to provide power when a vehicle is operated. On the other hand, rear-wheel drive (RWD) uses the back wheels to power the car. When comparing FWD vs. RWD, automotive experts largely agree that it's easier and less expensive to…

When Dodge engineers build muscle cars, they always include professional-grade hardware that can provide strategic benefits on the road, and you can test many of these features while driving a Dodge Charger. This all-wheel-drive vehicle can help you reach different destinations in practical and effective ways because a variety of unique components are found under…